States

Istanbul hotel

- Now there isn't any problem of choice of hotel in Istanbul! The list of on-line booking makes it possible to book a room through the Internet and get a free transfer.




tours in Australia

5 star hotels Istanbul

- You can book a room at Istanbul hotel in advance directly on the internet The list of online booking of hotels in Istanbul: true facts about Istanbul hotels and free transfer.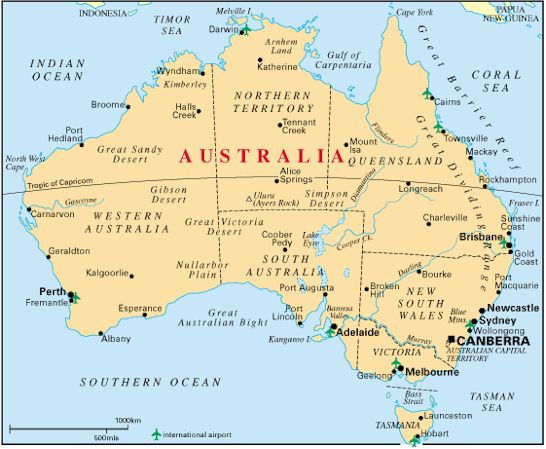 Aboriginal Australians are believed to have first arrived on the Australian mainland by boat from the Indonesian archipelago between 40,000 to 60,000 years ago. They established among the longest surviving artistic, musical and spiritual traditions known on earth.

The first uncontested landing in Australia by Europeans was by Dutch navigator Willem Janszoon in 1606. European explorers followed intermittently until, in 1770, James Cook charted the East Coast of Australia for Britain and returned with accounts favouring colonisation at Botany Bay (now in Sydney), New South Wales. A First Fleet of British ships arrived at Sydney in January 1788 to establish a penal colony. Other colonies were established by Britain around the continent and European explorers sent deep into the interior throughout the 19th century. Introduced disease and conflict with the British colonists greatly weakened Indigenous Australia throughout the period. [Above from Wikipedia]

The states of Australia were separate colonies of England until the 1st of January 1901 when they federated to become the Commonwealth of Australia. The flag was designed at the same time, but it did not replace the British Union Jack as Australia's national flag until 1954.

Best travel deals at affordable prices

-

Melbourne airport car hire provides best travel deals at affordable prices with flexible options.

Rent a Car at Melbourne Airport - Are you planning to visit Melbourne then get the cheap car rental deals form melbourneairportcarsrental.com
<![if !supportLineBreakNewLine]>
<![endif]>